Showcasing 5G O-RAN Based RIC with Pegatron and Keysight at MWC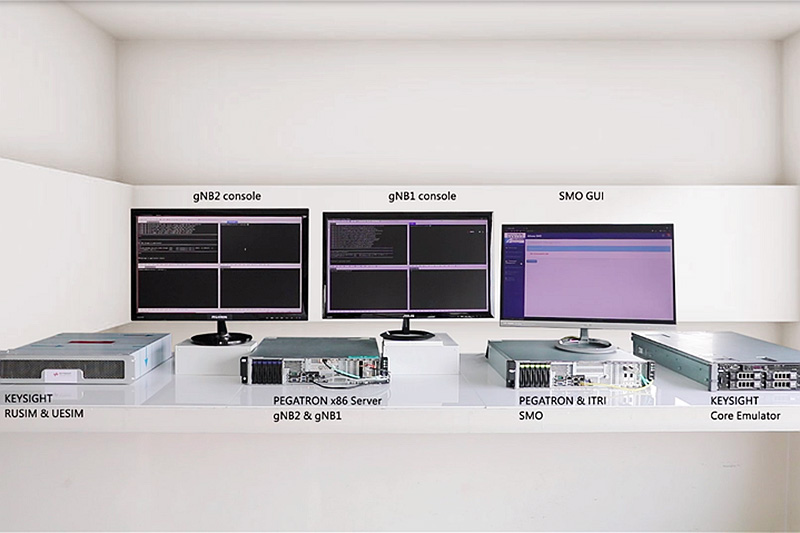 ITRI, Pegatron, and Keysight showcased innovative 5G technologies at MWC 2021.
Open Radio Access Network (O-RAN) has become the popular architecture that the world is adopting for 5G deployment. According to a Research Nester O-RAN report, the total market value of O-RAN will reach US$21 billion by 2028 and the compound annual growth rate (CAGR) will be 83.1% from 2020 to 2028. In response to this emerging market, ITRI has collaborated with Pegatron Corporation and Keysight to develop Taiwan's first RAN Intelligent Controller (RIC) that complies with the 5G O-RAN architecture. It further joined hands with these two electronics companies to showcase this R&D result at the Mobile World Congress (MWC) in a digital format in June, 2021.
In the collaboration on developing 5G O-RAN RIC and its applications, Pegatron has built its 5G base station based on the O-RAN architecture. When equipped with ITRI's 5G O-RAN RIC, the base station can optimize performance for different applications. It lowers the hardware costs while providing highly available and customized services. Keysight, on the other hand, has developed 5G test solutions that assist in validating the performance of network equipment and infrastructure. These solutions help enhance efficiency and provide low latency communications to enable quality network services. Utilizing Pegatron and Keysight's technologies, ITRI has demonstrated new advancements in 5G O-RAN end-to-end private network system at MWC, one of the most influential annual exhibitions in communications technology.
Dr. Tzi-Cker Chiueh, Vice President and General Director of ITRI's Information and Communications Research Laboratories, indicated that 5G O-RAN RIC is a pioneering system that can accelerate the deployment of base stations, improve operation and management efficiency, and thereby lower labor costs. This resolves the current major challenge for the 5G market—the substantial manpower and expenses required for the establishment, operation, and maintenance of base stations.
5G O-RAN RIC includes three key features: 1) Element Management System, which provides simple and integrated management of base stations and cloud platforms; 2) Non-RT RIC, which provides the ability to flexibly configure the desired optimization policies; and 3) Near-RT RIC, which operates in near-real-time for RAN control and optimization.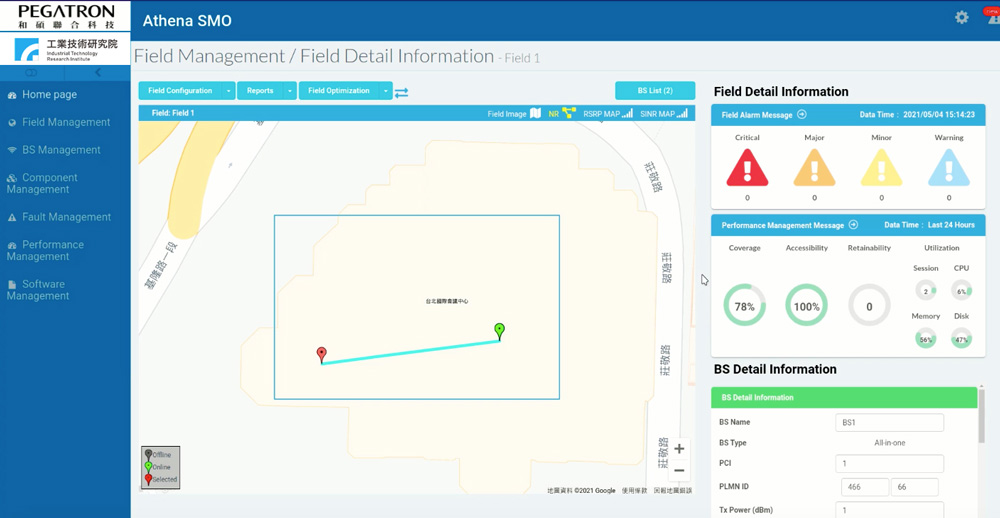 The web interface of 5G O-RAN RIC.
The rapid 5G expansion will be an opportunity for Taiwan to increase its competitiveness in the digital era. It is believed that ITRI and its key industry partners' breakthroughs in 5G innovation can boost technological upgrade and industrial transformation, accelerating entry to the global communications market.