Activity
Self-Driving Bus Route Provides Shuttle Service to High Speed Rail Station
ITRI joined the efforts of the Hsinchu County Government, Yosemite Bus, Mobiletron Electronics Co., Ltd., and Maxwin Technology in the launch of a self-driving electric bus providing shuttle service between Hsinchu High-Speed Rail Station and the nearby downtown area. This autonomous vehicle operation supported by the Ministry of Economic Affairs (MOEA) constitutes the first commercial route for a self-driving bus in Taiwan and marks an important milestone in the development of smart public transport here.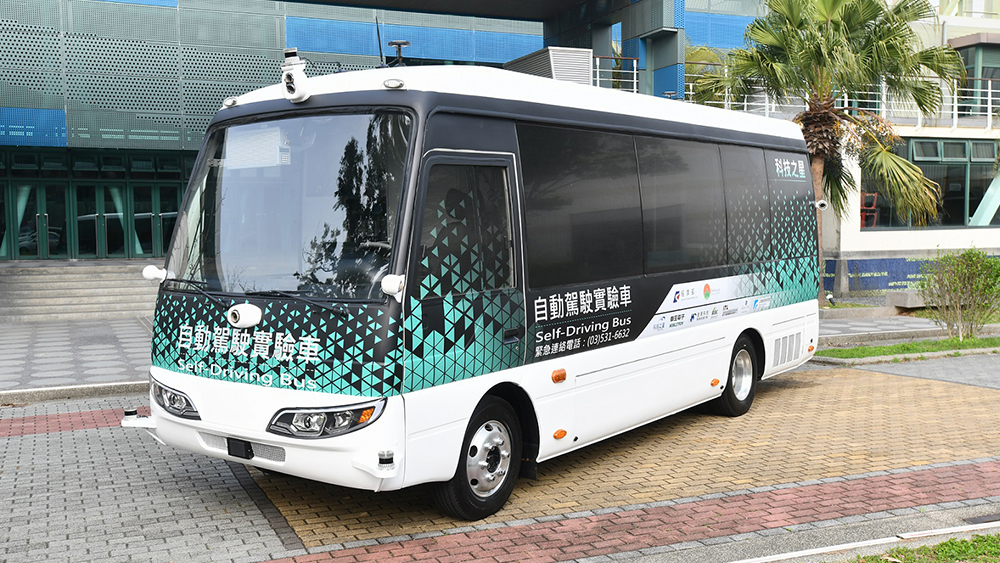 ITRI has joined hands with industrial partners to provide the first commercial operation for a self-driving electric bus in Taiwan.
The newly-launched shuttle bus has three features.
Taiwan's First Self-Driving Commercial Operation on Crowded Roads: This is the first example in Taiwan of the commercial operation of a self-driving vehicle on a road with a mixture of vehicles. Tests were carried out on roads used jointly by automobiles and motorcycles in urban areas. These experiments improved the functionality of the computing system that processes people, vehicle, and road data. This better reflects the unique complexities of Taiwan's road system and marks an enormous breakthrough, as previous operations of self-driving vehicles were limited to suburban areas or on urban roads with dedicated bus lanes.
Smart Collision Avoidance: The bus operates using ITRI-developed iRoadsafe V2X (Vehicle-to-Everything) technology, integrating data from communications, sensors, traffic signals and other sources. This solution is tantamount to having an eye in the sky that boosts operational safety. The technology won Silver at the 2019 Edison Awards and the Industry Award at the ITS World Congress.
Links with Smart Bus Shelters: Passengers are able to easily access bus schedules, and the shelters offer two-way communication. The traffic control center can detect the flow of people waiting via a camera installed in the shelter, enabling real-time adjustment of bus frequency and monitoring the path of the self-driving bus.
As Taiwan's traffic environment is more complex than that of Europe and North America due to its high traffic flow and vehicle density, the local ICT industries, automotive electronics suppliers and transport operators have a competitive strength in developing related technology and services. The launch of the self-driving shuttle bus furthermore integrates automakers and automotive electronics manufacturers including RAC Electric Vehicles Inc., ADLink Technology Inc., Unex Technology Corp., and Neousys Technology, and it aims to provide seamless transfer services to enable Mobility as a Service (MaaS).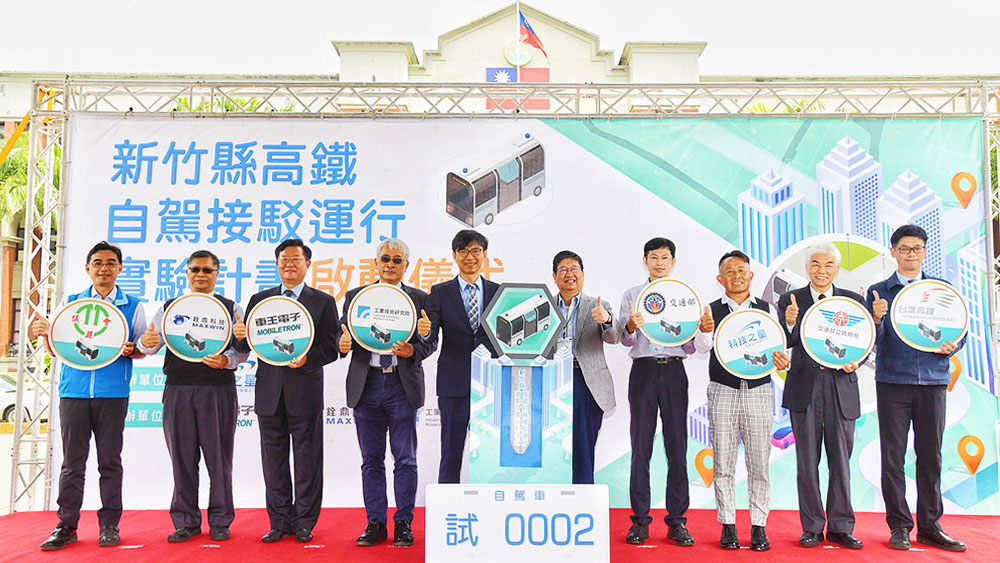 A launch ceremony was held on April 12 to announce the self-driving shuttle service for the Hsinchu High Speed Rail Station.