Non-Steroidal Anti-Psoriatic Botanical Drug PTB323X
Psoriasis is an autoimmune disease which affects 2-3% of the world's population and can cause chronic inflammatory skin lesions. When the disease is severe, patients may lose their ability to function in everyday life. The most common drug treatment for psoriasis involves the use of steroids; however, long-term steroid use can be a burden on the human body.
Animal study shows non-steroidal botanical psoriasis drug PTB323X developed by ITRI can effectively improve psoriasis-like skin inflammation without causing skin-related side effects. This new drug was developed via ITRI's botanical drug technology platform, including the technologies to study medicinal materials, efficacy, toxicology and pharmacokinetics.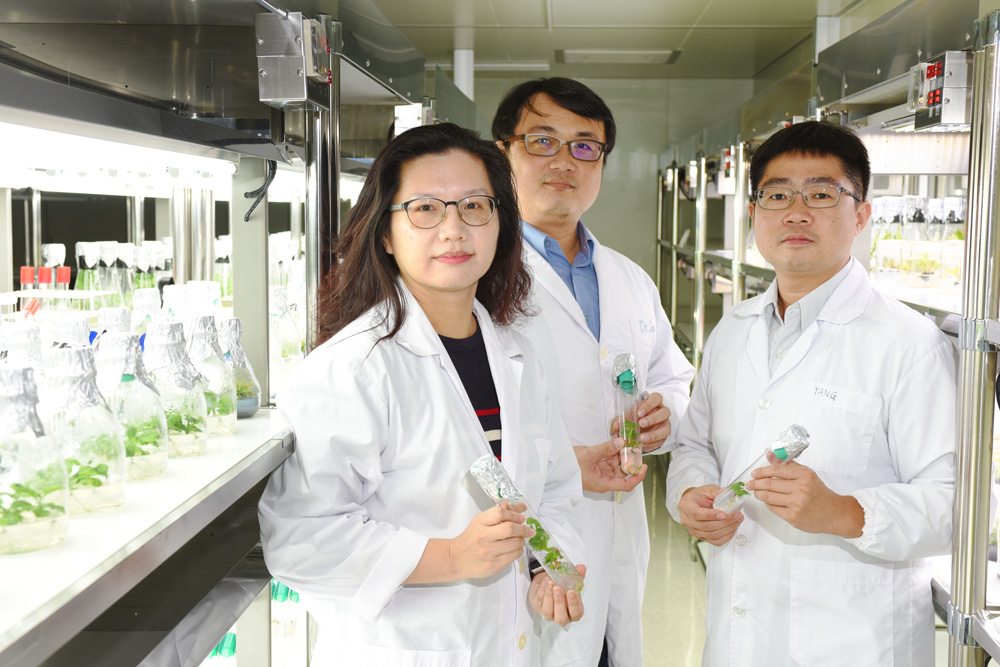 Researchers of the non-steroidal botanical psoriasis drug PTB323X.
According to Dr. I-Hong Pan, Division Director of ITRI's Biomedical Technology and Device Research Laboratories, ITRI utilized three technologies for the botanical drug technology platform to make a breakthrough in the production of this non-steroidal botanical drug. First, medical ingredient content multiplication technology was employed to increase the amount of pharmaceutical ingredients in the plants by 40 times; second, biotransformation and purification technology via enzymes and process optimization increased the purity by 72 times; and third, active ratio technology for pharmaceutical ingredients boosted the bioactivity and efficacy.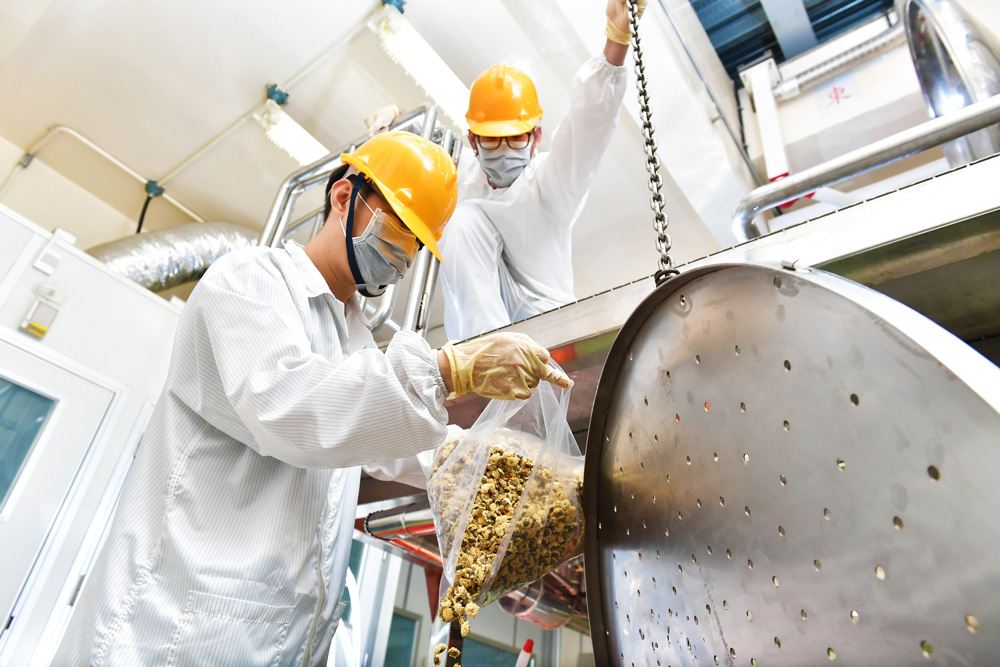 The non-steroidal drug PTB323X was developed via ITRI's botanical technology platform.
The drug provides a safer and effective non-steroidal drug solution that can reduce psoriasis-like inflammation and desquamation of animal skin. PTB323X can also inhibit skin keratinization. Its efficacy is superior to clinically used vitamin D derivative, without the increase in blood calcium that is the side effect of vitamin D derivative. PTB323X IND (Investigational New Drug) application was approved by TFDA in 2020, and patents have been applied for in Taiwan, the US, China, the EU, and Japan. PTB323X and its technology platform won a gold medal for Outstanding Research at ITRI earlier this year. The core technology platform used in the development of PTB323X contains medicinal ingredient GACP (Good Agricultural and Collection Practice) cultivation, GMP (Good Manufacturing Practice) production, pharmacodynamic research, mechanism of action (MOA) research and toxicological studies, which can boost pharmaceutical applications and services.