Phased Array Variable Frequency Microwave Technology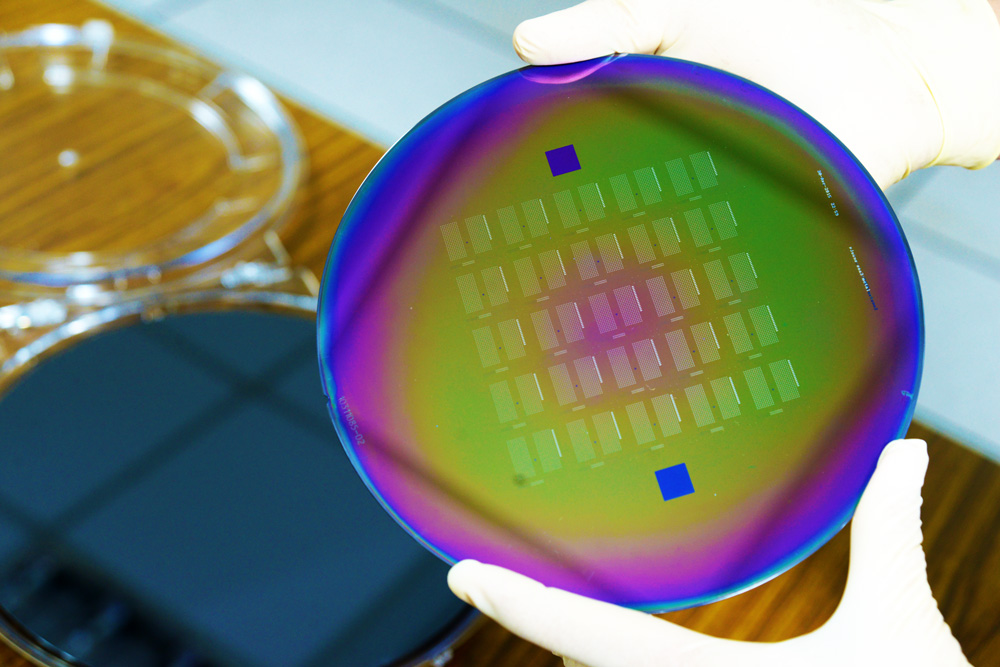 Phased array variable frequency microwave technology is used to selectively apply heat to certain components or substances within a material.
With the evolution in semiconductor fabrication, component line width and film thicknesses below 10 nm are easily affected by the high temperature annealing process (up to 900°C), causing elemental diffusion or crystallographic defects. This often results in component failures. Alternatively, microwaves allow direct heating of semiconductor film materials at a low temperature, improving on the shortcomings of the conventional method.
Thanks to integrated controls for microwave phases and variable frequencies, ITRI's innovative Phased Array Variable Frequency Microwave Technology is able to maintain the temperature at below 500°C, providing even heating in the process at a low temperature.
Dr. Kun-Ping Huang, Project Manager of ITRI's Mechanical and Mechatronics Systems Research Laboratories explained that ITRI's technology can adjust the microwave output according to the material's absorption frequency, reducing the required annealing process time and material defects. "Compared to other microwave annealing methods, ITRI's technology saves half of the cost and shows greater market competitiveness," he said.
The Phased Array Variable Frequency Microwave Technology has three distinguishing features: (1) High flexibility: It has excellent phase modulation that allows heat to be applied as needed; (2) High uniformity: The uniformity of its microwave field reaches >99%, reducing annealing performance non-uniformity at a low temperature; (3) All-round heating: Selective microwave frequency output deals with the issues commonly found with conventional fixed microwave frequencies.
Currently, ITRI has already begun collaboration with international semiconductor manufacturers, and the technology has been transferred to traditional manufacturing and the recycling industries. Other than its use in the semiconductor industry, this technology has potential for applications in the photovoltaics, chemosynthesis, carbon fiber, and agricultural product drying industries. The Phased Array Variable Frequency Microwave Technology received a gold medal for Outstanding Research at ITRI in 2021.