Ubiquitous Water Wand (UWAW)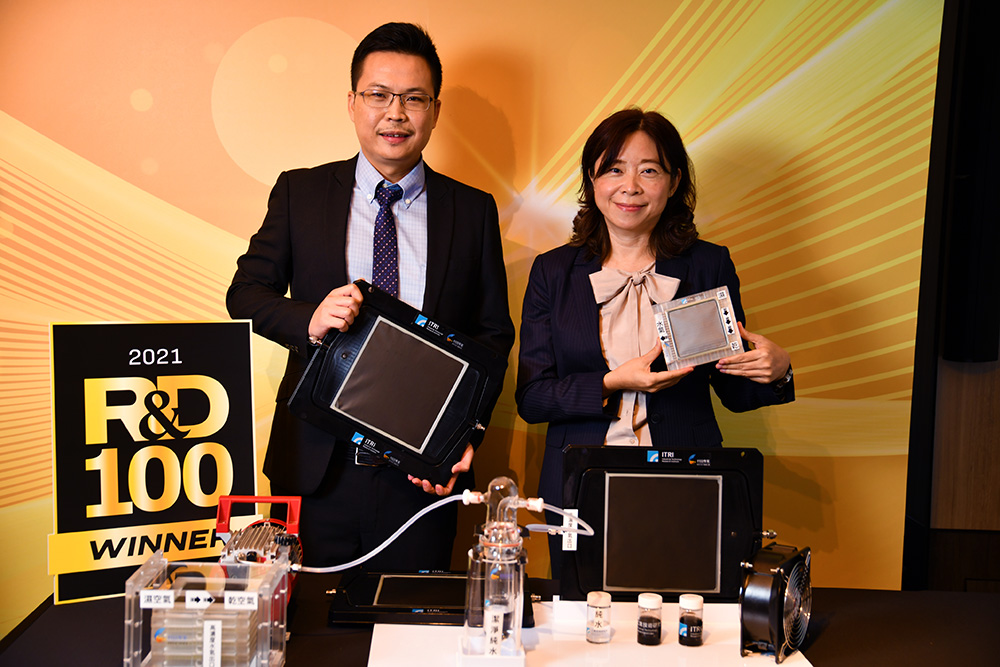 UWAW was recognized as a 2021 R&D 100 Awards winner.
Over a billion people across the globe do not have access to clean water. To reduce the threats of water scarcity, ITRI has developed the Ubiquitous Water Wand (UWAW), the world's first technology that uses air to directly produce clean drinking water.
Unlike technologies that filter contaminated water, ITRI's UWAW separates air and water, extracting water from the air that people breathe. Specifically, ITRI arranges thousands of single-layered graphene oxide flakes with intervals of 1 nm to form a graphene oxide membrane.
Dr. Yu-Lun Lai, Manager at ITRI's Green Energy and Environment Research Laboratories, noted that this alignment resembles the structure of corrugated fiberboard, raising the velocity of water molecules passing through the membrane. When moist air passes through the membrane, only water molecules are allowed to enter quickly, and other molecules such as nitrogen and oxygen are blocked. The water molecules penetrating the membrane become highly concentrated vapor, which can be naturally condensed into water. With such a hydrophilic membrane, UWAW's separation rate of the air and water reaches up to 99.99%, surpassing current technologies that utilize membrane separation to isolate water from the air.
Existing water production products on the market are mostly based on cooling equipment that coagulates water molecules for collection. However, one major downside of this type of apparatus is that, apart from water molecules, larger substances like dust and bacteria will also be condensed, polluting the generated water. In addition, the filtering materials in the products need to be replaced frequently because dirt easily accumulates after long-term usage. With ITRI's UWAW, impurities will be filtered during the separation process, thus allowing purified clean water to be retained.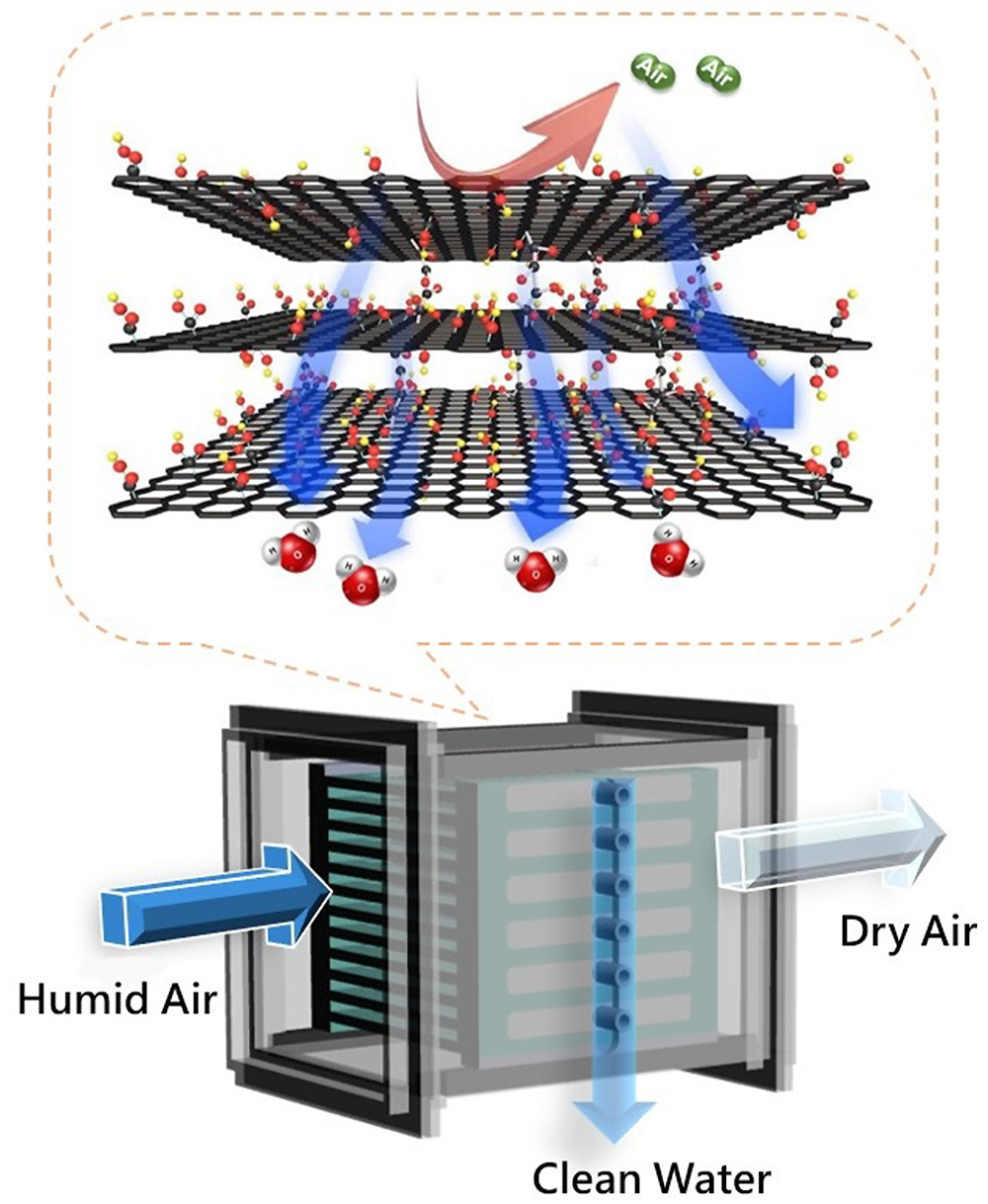 ITRI's UWAW extracts clean water from the air.
With extreme weather and droughts becoming common phenomena, water resources are increasingly scarce in many areas of the world. UWAW is applicable to various climates, ranging from cold to hot regions (15-45℃) and from arid to humid areas (relative humidity of 20-99%). This innovation can be used to produce clean drinking water with lower maintenance and labor costs compared to conventional water production methods, boosting the availability of water resources and addressing the problem of severe water shortage worldwide.