5G O-RAN Energy-Saving Private Network Solution Exhibited at MWC
The 5G industry is welcoming new business opportunities associated with the move towards net zero carbon emissions. ITRI and Pegatron Corp. are jointly participating online in this year's Mobile World Congress (MWC) by unveiling the 5G base station that they developed together. The debut of the 5G Open RAN (O-RAN) energy-saving private network solution demonstrates how smart algorithms in conjunction with network traffic monitoring and traffic steering technology allow 5G base stations to provide smart, energy-saving, and uninterrupted services. This carbon-reduction solution is also poised to promote broader usage of 5G base stations and generate new business opportunities.
Open architecture offers enormous opportunities in the 5G era and can overcome barriers created by traditional telecommunications equipment makers. ITRI's 5G O-RAN energy-saving private network solution facilitates base station equipment and systems integration firms in effectively controlling the private network costs of 5G base stations, and even more importantly is providing hardware and software integration solutions for 5G base station products.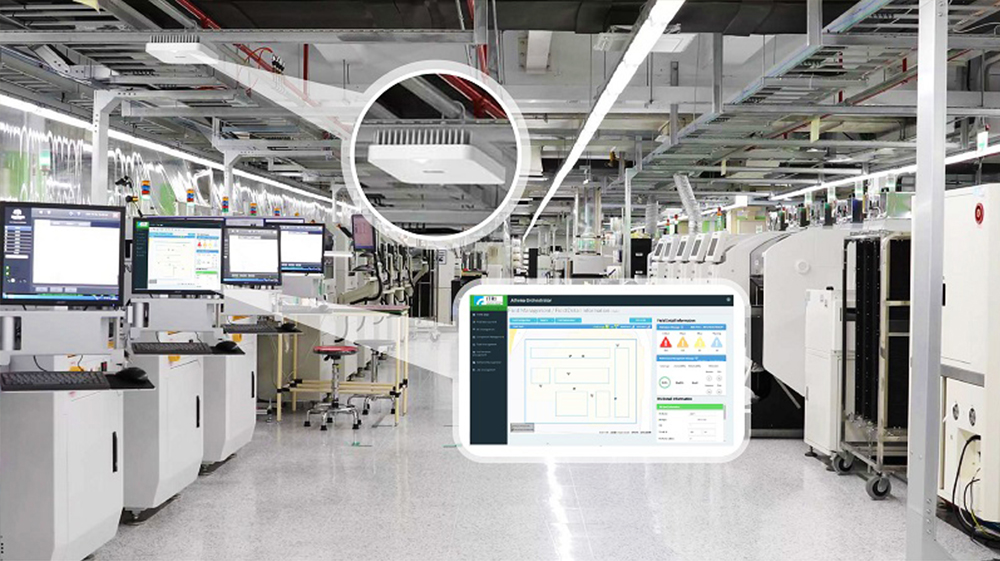 The 5G Open RAN (O-RAN) energy-saving private network solution developed by ITRI and Pegatron intelligently manages energy consumption for 5G base station systems to reduce carbon emissions.
Dr. Pang-An Ting, General Director of ITRI's Information and Communications Research Laboratories, remarked that the MWC is the most influential conference in the communications sector, and the 5G O-RAN trend has attracted participation by major firms such as AT&T, Intel, Rakuten, Nvidia, Qualcomm, and NTT DOCOMO. ITRI has worked on private network management technology for many years, and it has won the Small Cell Forum Award (SCF Award) twice. This highlights that Taiwan's 5G base station smart management technology is every bit as advanced as that of world-leading firms. IEEE research shows that among cellular networks, base station power consumption accounts for up to 50-60%, which is higher than that of core and transport networks. ITRI and Pegatron are jointly exhibiting online the 5G O-RAN end-to-end energy-saving control system, which is based on Taiwan's first smart base station network management system. The solution provides rapid deployment and efficient management of private networks and can be used in smart factories, hospitals, and entertainment venues.
CY Feng, General Manager of BU6 at Pegatron Corporation, reiterated that via gNB Energy Savings capabilities with ITRI, Pegatron aims to lower operating and administrative costs for smart manufacturing, hospitals, warehousing, and shipping ports. Pegatron will continue improving the performance of 5G O-RAN products and build vertical applications for private networks. At the same time, Pegatron will cooperate with partners to drive Taiwan's 5G private network industries forward on a global scale.
The 5G energy-saving private network solution is a software that intelligently manages energy consumption for 5G base station systems. Smart algorithms redirect terminal devices to specific base stations, and in tandem with the regular monitoring of traffic in the base station network and terminal devices (such as machines in smart factories) ensure uninterrupted connection services. This frees up more base stations to hibernate, reducing power consumption and costs. Monthly power savings in a smart factory private network with 100 5G base stations would be 12,750 kWh, which is equivalent to the usage of about 37.5 households, and which translates to a reduction of about 7,060 kilograms of carbon emissions.