Novel Biomedical Applications at BIO Asia-Taiwan 2022
BIO Asia-Taiwan 2022, Asia's largest bio industry exhibition, was held in a hybrid format in Taipei at the end of July, attracting more than 100,000 visitors and 550 bio-industry manufacturers. At this grand event, ITRI showcased 10 biomedical innovations including a bioabsorbable sheet that prevents postoperative adhesions or leakages, a portable electrical impedance tomography for dynamic imaging, and a natural supplement for memory.
According to Dr. Chii-Wann Lin, Vice President and General Director of the Biomedical Technology and Device Research Laboratories at ITRI, the Institute is developing more effective biomedical technologies that can improve the quality of health and medical services. While benefiting more patients, the development of these smart innovations will also lead companies to grow their R&D capabilities and strengthen supply chain linkages.
Tech Showcase Highlights
Dual Functional Reinforcement & Anti-Leakage Bioabsorbable Sheet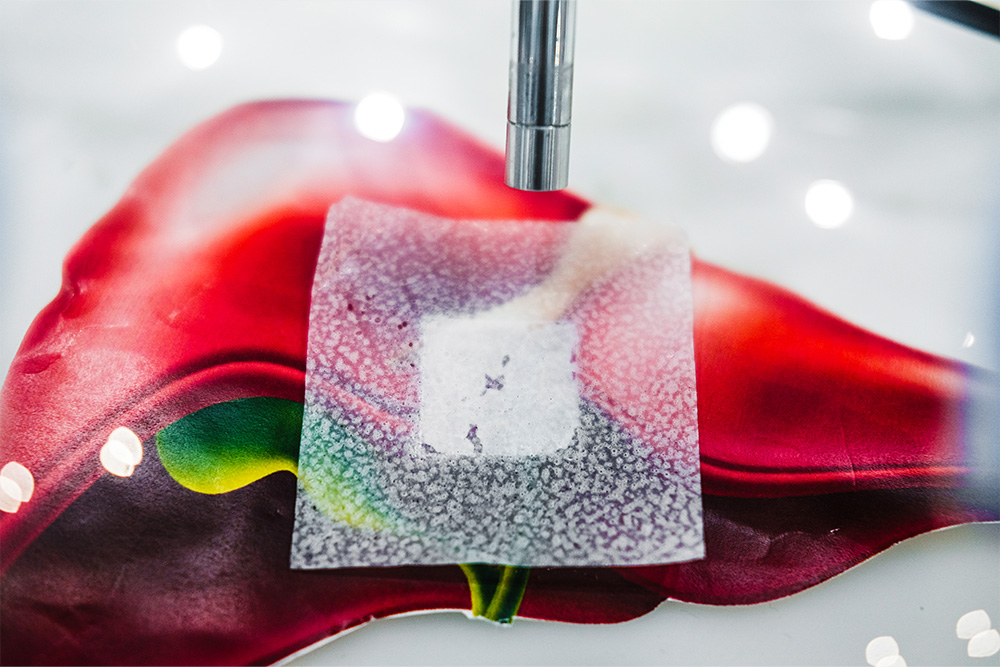 The bioabsorbable sheet features both anti-leakage and anti-adhesion.
This is the world's only bioabsorbable sheet that features both anti-leakage and anti-adhesion. Applying this patch on a wound after a gastrointestinal surgery can prevent inflammation or infection caused by undesirable leakage of gastric acid. Meanwhile, the sheet can avoid adhesion between layers of tissues as the wound heals.
Cell Sheet Biomedical Material Integration System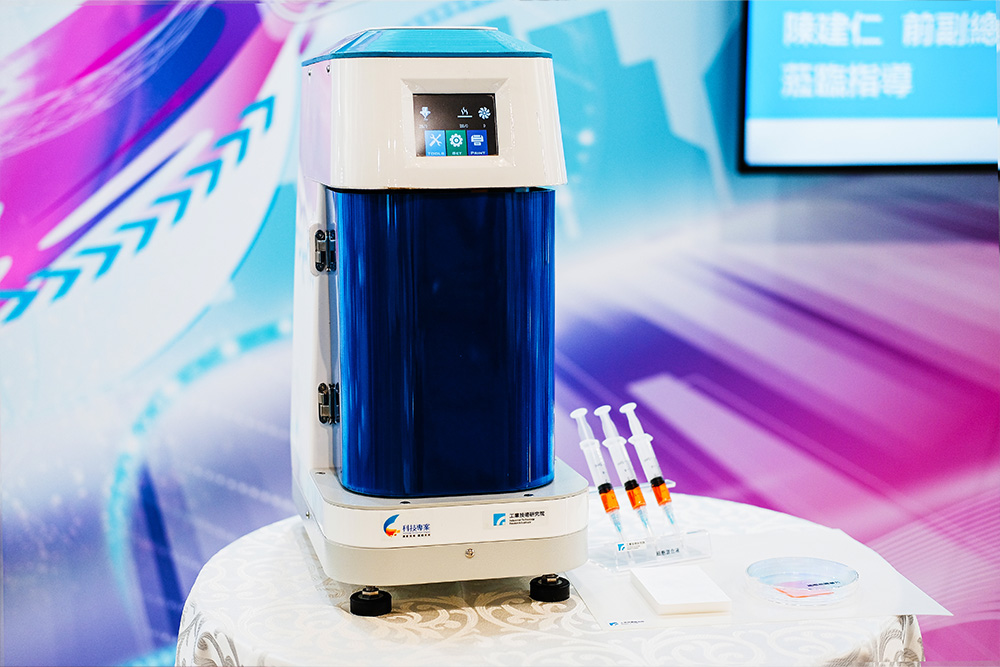 ITRI's Cell Sheet Biomedical Material Integration System can produce cell sheets within 20 to 30 minutes.
Conventionally, cell sheets are cultivated in a laboratory, which requires weeks for cell production. ITRI's Cell Sheet Biomedical Material Integration System, in contrast, can be easily carried to a surgical room due to its compact design. With this system, cell sheets can be produced within just 20 to 30 minutes. The created cell sheets have a variety of applications in cell therapy, such as skin/myocardial tissue and tendon injury repair. The system also features aseptic techniques, preventing cells from contamination during the cultivation process.
Portable Electrical Impedance Tomography (EIT)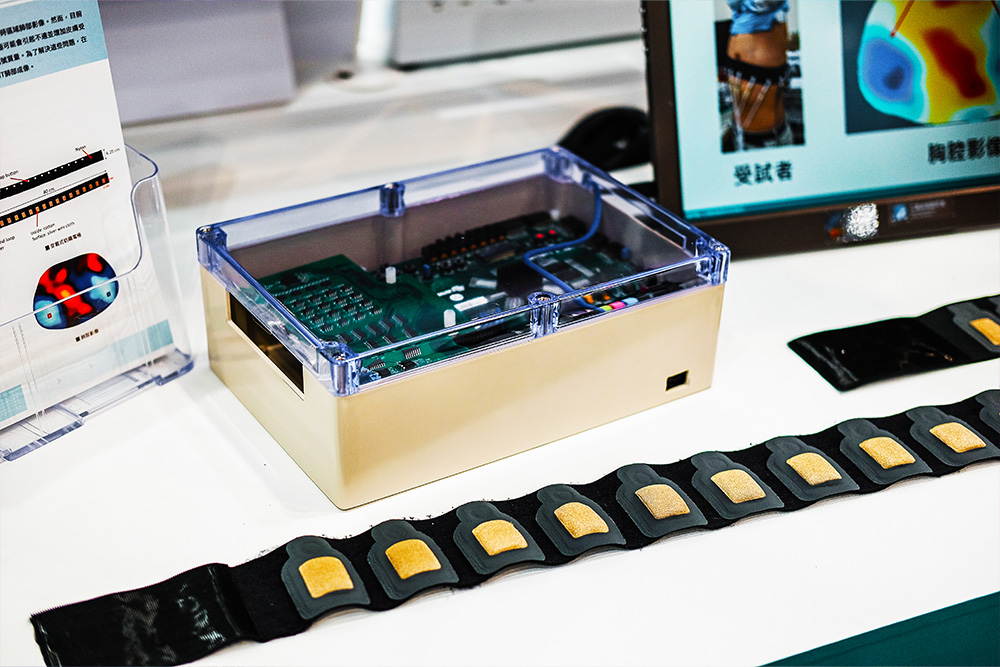 This wearable technology can provide long-term monitoring and dynamic imaging.
X-ray and computed tomography (CT) scans are traditional ways of taking lung images. However, such methods involve potential risks of radiation. In addition, the captured images are still and unable to reflect the examinee's lung condition continuously. To address these problems, ITRI has developed the Portable Electrical Impedance Tomography. Using wearable textile electrodes that are integrated in a belt, the technology can be easily attached to the examinee's chest to achieve long-term monitoring and provide dynamic imaging of lungs during breathing.
Ophthalmic Technology Platform for Developing Drugs and Drug Delivery System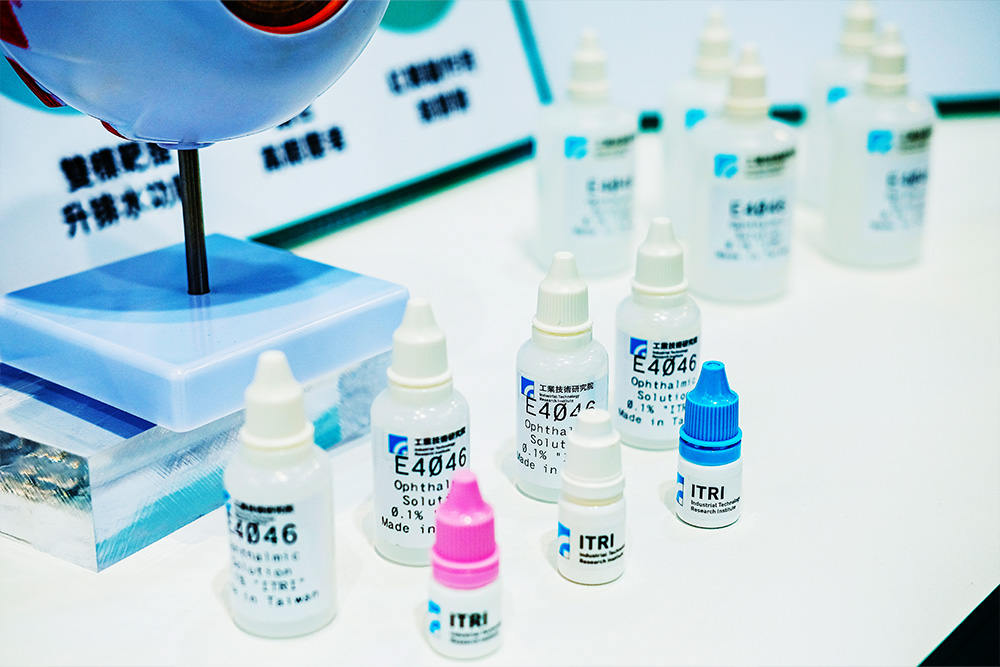 ITRI's platform is a one-stop service for developing ophthalmic drugs and delivery systems.
ITRI has established a one-stop service for ophthalmic drug design, synthesis, pharmacodynamics, pharmacokinetics, toxicology, and pilot and GMP production. Via this platform, ITRI has developed two types of eye drops. The first treats glaucoma by reducing eye pressure and ocular irritation. The other can be used as a non-invasive treatment to replace ocular injection for wet age-related macular degeneration (Wet AMD).
Bugu-M, a Natural Ingredient for Memory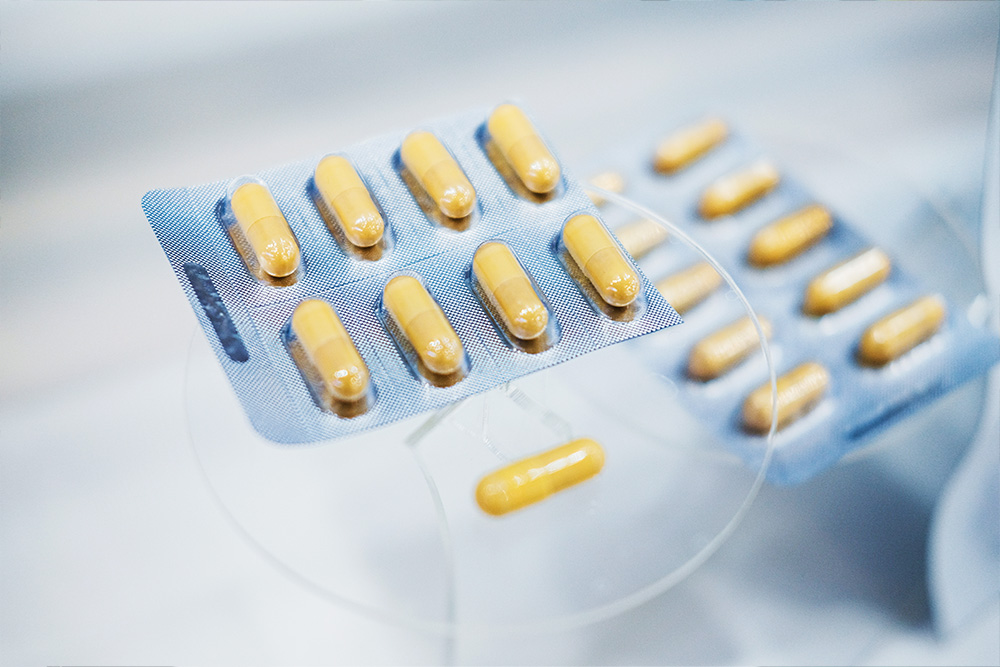 Bugu-M is a natural supplement that can prevent and mitigate cognitive impairment.
Amyloid beta (Aβ) plays a crucial role in the pathogenesis of Alzheimer's disease. Using multiple plant extracts, ITRI developed Bugu-M that can ameliorate Aβ-induced neurotoxicity. This natural supplement contains botanic ingredients that are good for brain health and memory improvement. Preclinical studies show that Bugu-M can prevent and mitigate cognitive impairment of animals.