5G O-RAN Energy-Saving System Recognized at SCF Small Cell Award 2022
The growing base station Open RAN (O-RAN) architecture is sparking new business opportunities in the 5G industry. Unlike traditionally proprietary networks, O-RAN allows interoperation between equipment by different vendors, which can accelerate entry into the global market for 5G base station products. To meet the demand for private networks, ITRI and major electronics manufacturer PEGATRON Corporation jointly developed the 5G Energy-Saving O-RAN System. The technology won an SCF Small Cell Award in 2022 for its outstanding software and services technology for small cells in commercial use, and won a gold medal for ITRI's Outstanding Research Awards in the same year.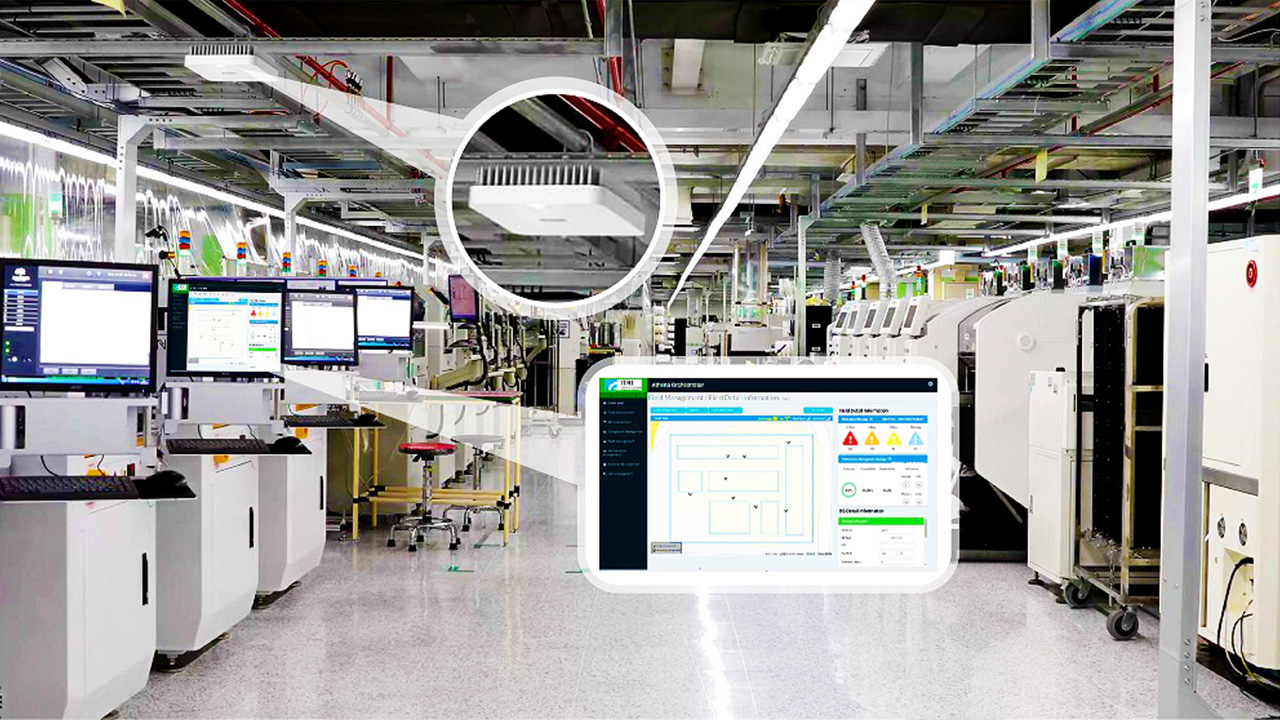 The 5G Energy-Saving O-RAN System uses AI for smart distribution and allows idle base stations to hibernate and reduce energy costs.
Three main factors considered by companies to develop 5G private networks are ease of deployment, cost-effectiveness, and integration with existing equipment. ITRI and PEGATRON 's 5G O-RAN Energy-Saving System can be scaled rapidly, helping to expand private network applications and drive digital transition for enterprises.
General Director Pang-An Ting of ITRI's Information and Communications Research Laboratories noted that the Energy-Saving O-RAN System developed by ITRI and PEGATRON has the following features: (1) High deployment efficiency: simply one click can simulate a number of base stations to assist in the planning of a private network; (2) Energy-Saving: AI is used in traffic monitoring and traffic steering for smart distribution and allows idle base stations to hibernate; (3) Smart Modularization: This enables highly flexible private network deployment in 5G vertical applications such as smart factories, hospitals, entertainment, drones, and logistics. The system also enables plug-and-play operation and can automatically perform optimization, monitoring, management, and repairs, reducing overall maintenance and operating costs.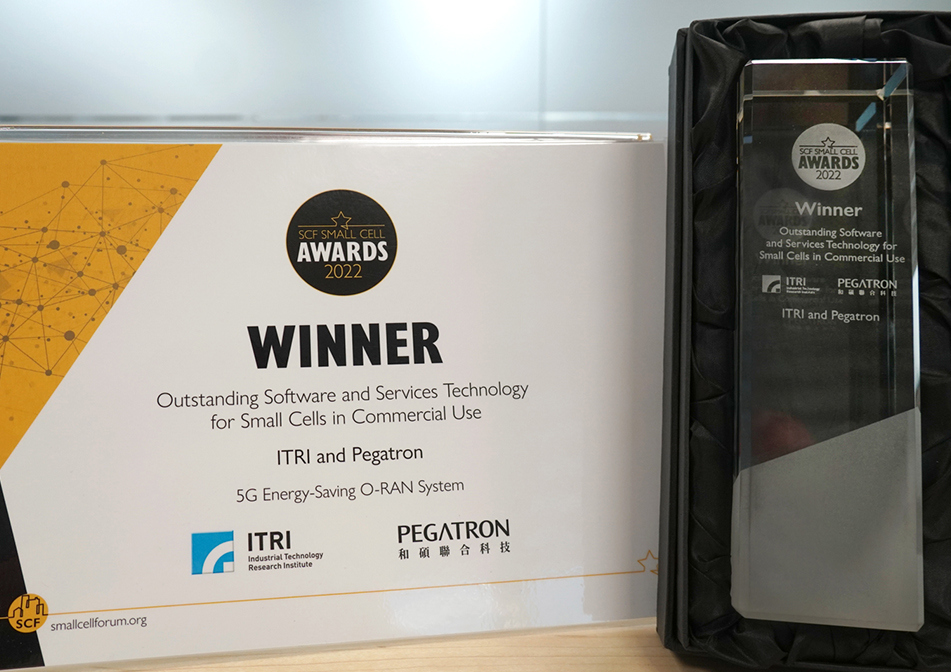 The 5G Energy-Saving O-RAN System was recognized in the Outstanding Software and Services Technology for Small Cells in Commercial Use category.
CY Feng, General Manager of BU6 at PEGATRON Corporation, revealed that PEGATRON has committed to 5G O-RAN products since 2020 for vertical applications with products that comply with the 3GPP and O-RAN specifications. With progress in NFVI, network slicing, AI edge computing, and network management system (O-RAN SMO and Near-Real Time RIC), PEGATRON rolled out a portable solution aimed at 5G private network applications. Feng reiterated that with capabilities of gNodeB Energy Savings built with ITRI, PEGATRON hopes to lower operating and administrative costs for smart manufacturing, transportation, and digital resilience.
The SCF Small Cell Awards

The SCF Small Cell Awards honor those who have made breakthroughs in the development of small cell technology and made contributions to the industry. Other winners this year include global key 5G/telecom players such as Qualcomm, Rakuten, and Ericsson. Click here to learn more about the winners for 2022.