Intelligent Green Energy Demonstration Houses
By providing simulations of different house models and scenarios, ITRI's Intelligent Green Energy Demonstration Houses serve to demonstrate and verify a variety of smart energy-saving technologies. Impressively, the houses only consume half the amount of energy used by average households, and their ultimate goal is to maximize green energy efficiency with integrated technologies and streamlined building infrastructure.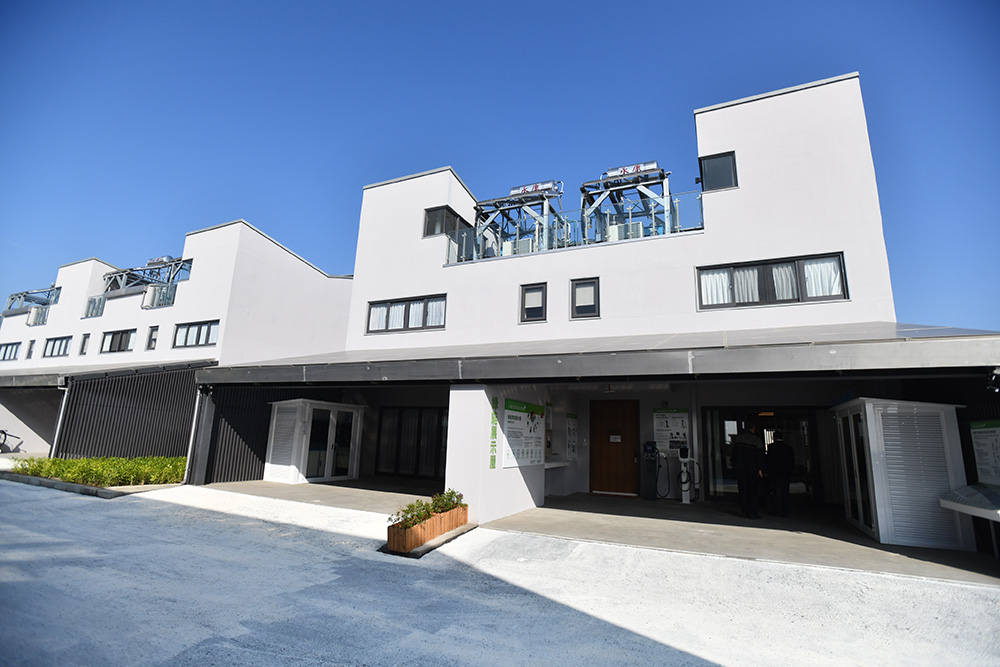 ITRI's Intelligent Green Energy Demonstration Houses simulate typical house models in southern Taiwan to demo and verify smart energy-saving technologies
The seven demonstration houses built in Tainan's Shalun Green Energy Science City involve joint efforts among ITRI and twelve major industry players, such as TEPCO Power Grid, Delta Electronics, and Formosa Plastics Group. By developing applications for high-efficiency equipment, sensors, lighting, and smart control technologies in the houses, ITRI researchers and industrial partners have been working together to show how energy efficient smart homes can be and how life can be made easier and more enjoyable, especially with incorporation of AI and 5G technologies.
Since 2019, ITRI, TEPCO Power Grid and Tokyo Gas have been committed to the demonstration of the next-generation meter reading system in Taiwan. The efforts include the installation of an innovative metering system that combines power, water and gas meters, the verification of the effectiveness of Wi-SUN for area network and wireless communication among meters, and the adoption of big data analytics to provide insights on residents' utility use.
"It is thanks to the great cooperation and support from Cheng Kung University, Taiwanese companies, and Japanese companies that we have been able to overcome the difficulties of COVID-19 together and start this demonstration," said Kazuhiko Shiba, Executive Managing Director of TEPCO Power Grid. "We believe that ITRI and other stakeholders will be able to share their knowledge and technologies and further strive to develop smart infrastructure and create a greener world," he added.
The Intelligent Green Energy Demonstration Houses work as a hybrid AC/DC residential micro grid, encompassing everything from solar power generation and storage to smart energy management and IoT in home appliances to create an energy self-sufficient, low-carbon life. The houses can also serve as Taiwan's very first testing site for smart dispatching applications in a community's distributed energy system. Utilities can run Loading Order tests here, for example, to upgrade energy efficiency and conservation measures and prepare for future power dispatching demands. They can also simulate how an energy management center dispatches power to an entire community and implements demand response and load management programs during peak load periods.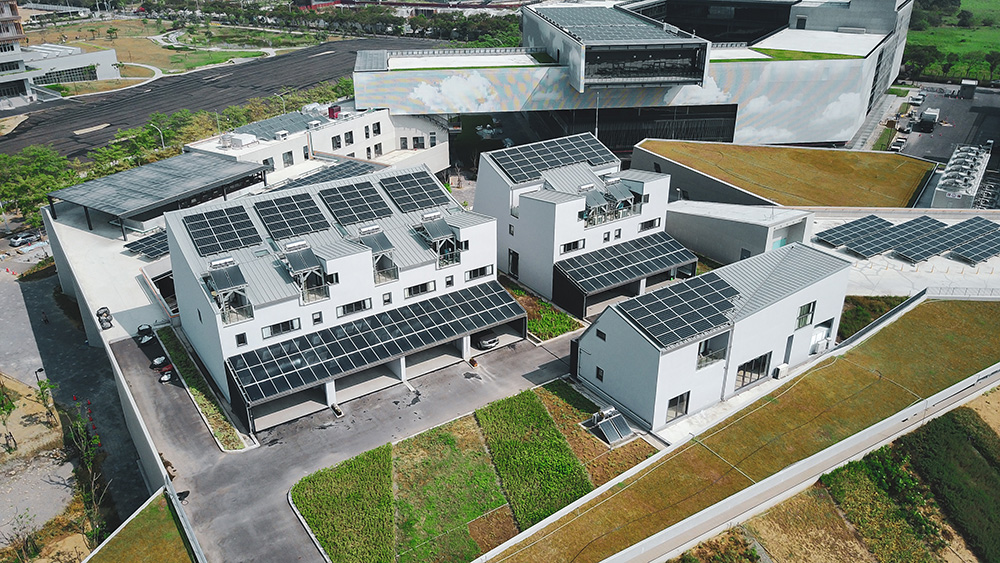 The demonstration houses include smart green tech applications from solar power generation and storage to energy management and IoT in home appliances.
The demonstration houses will provide testing and verification services for more intelligent green building technologies and products, domestic or international, spurring innovations that can effectively reduce energy consumption in buildings to enable net-zero emissions and achieve smart living. Meanwhile, this will facilitate the development of related industries such as building and construction as well as energy generation, storage, and conservation.