Feature
Green Building Tech Testing Facilities Launched in Southern Taiwan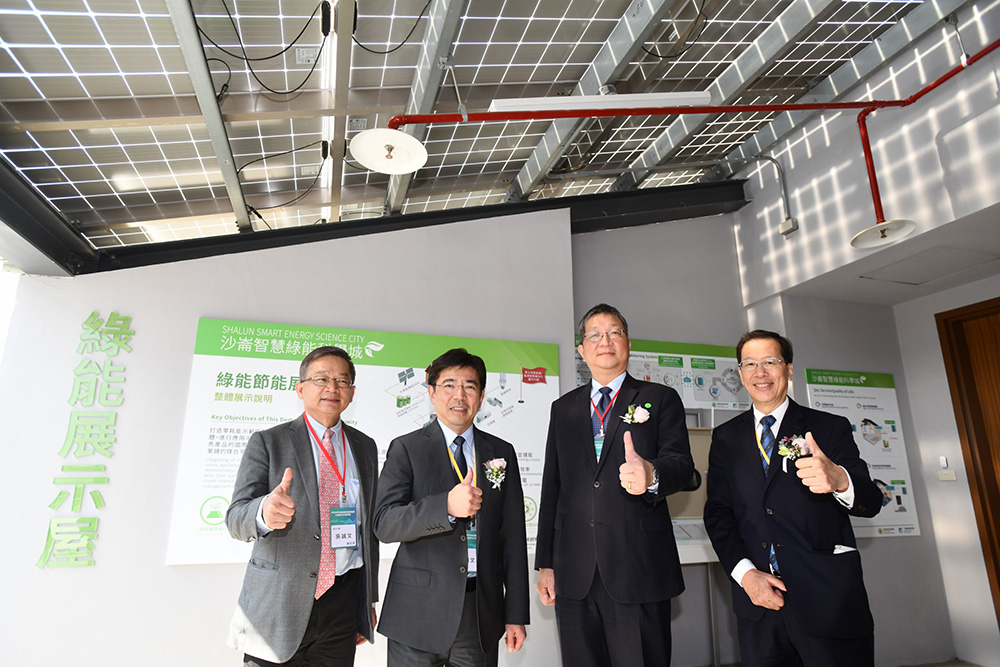 BOE Director General Cheng-Wei Yu (second right) and ITRI executives pose in front of an Intelligent Green Energy Demonstration House.
According to the International Energy Agency (IEA), buildings account for 55% of global electricity consumption and generate over a quarter of global greenhouse gases. To accelerate the development of smart energy-efficient solutions, ITRI has launched two facilities to test and validate green energy/building technologies and applications with support from the MOEA Bureau of Energy. Both testbeds are located at the Green Energy Technology Demonstration Site in Shalun Green Energy Science City, including the Intelligent Green Energy Demonstration Houses and the world's first Subtropical Performance Testbed for Innovative Energy Research in Buildings (SPINLab).
Global partners from industrial, academic, and research sectors are welcome to explore innovation and new opportunities from these demo sites and testing platforms. The Intelligent Green Energy Demonstration Houses, for instance, involve the collaboration among ITRI, TEPCO Power Grid and twelve other manufacturers, aiming to uncover business value worth billions of dollars for the smart energy conservation industry. As for SPINLab, ITRI is planning to partner with the Lawrence Berkeley National Laboratory and Singapore Institute of Technology to leverage the capacity of the world's only three rotating testbeds to conduct cross-climate-zone research.
Click below to learn more.