Eco-Friendly Hot Melt Adhesives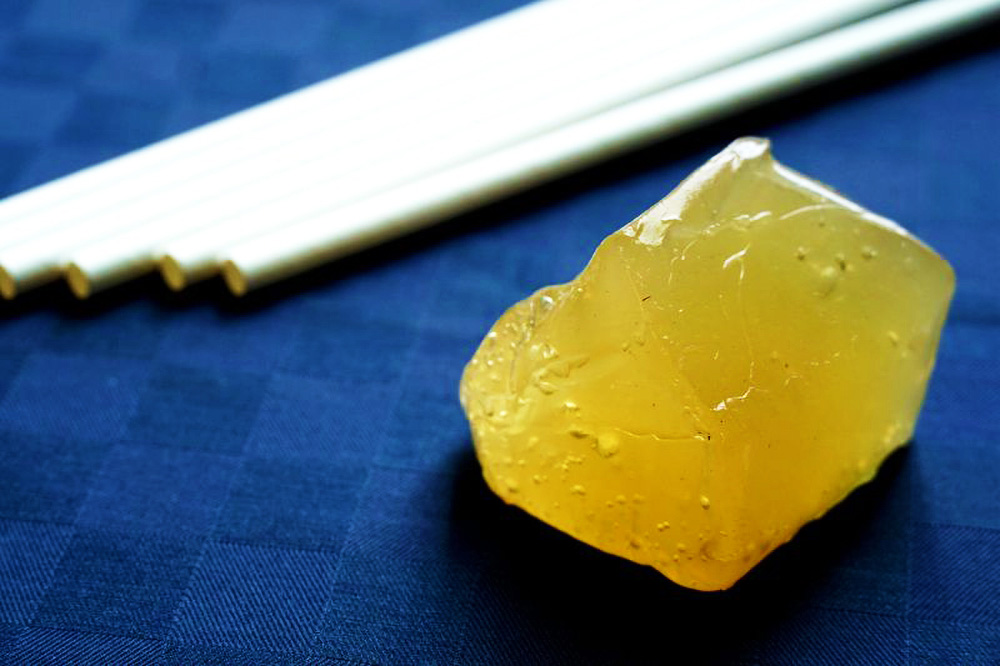 ITRI and Tex Year jointly developed biodegradable hot melt adhesives, which can be used to replace petrochemical-based products.
Major global manufacturers have pledged to fully adopt biodegradable or reusable plastics by 2025 as these materials can reduce the impact on the environment. In light of this trend to a green transition, ITRI and Tex Year are cooperating in the development of biodegradable hot melt adhesives (HMAs) to replace petrochemical-based plastics and thus reduce the reliance on petroleum resources.
HMA is a solid thermoplastic resin that liquefies when heated and hardens on surfaces when it cools. It is able to bond two substrates within seconds and has advantages over solvent-based adhesives, such as eliminating the use of volatile organic compounds and the need for drying.
According to Dr. Tzong-Ming Lee, ITRI's Vice President and General Director of Material and Chemical Research Laboratories, the new HMA developed by ITRI and Tex Year is solvent-free, fast-curing, and easy to apply and process. Its biodegradability makes it ideal to apply in printing and packaging, such as in labels and tapes, disposable hygiene products, food/beverage packing glue, and many more.
The glue features outstanding adhesion and durability and has passed field verification. The achievement involves ITRI's work in adjusting the resin and cellulose formula to enhance the material's biodegradation rate and cohesion. In addition, a special molecular structure was designed to enable the glue to melt at a lower temperature (80℃).
Tex Year Chairman Donald Hsiao said that as the new EU carbon tax regulations come into effect, Tex Year announced that it would take the initiative to conserve energy, reduce carbon, and develop eco-friendly products. In recent years, the firm has invested much in the development of biodegradable adhesives. It is even the first HMA manufacturer in Taiwan and in all of Asia to obtain both biodegradable and compostable product certifications from the German Institute for Standardization (DIN). Cooperation with ITRI, he said, demonstrates his firm's technical abilities and commitment in developing biodegradable materials.
As Dr. Lee indicated, an export-oriented economy such as Taiwan faces the pressing need among major brands to go green. ITRI, he said, is committed to helping industries here become integrated into the global green supply chain, and the innovative HMA offers just such a low-carbon, sustainable glue solution.